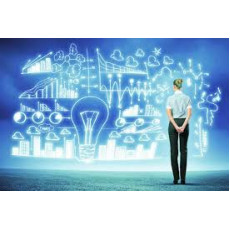 By Dian Schaffhauser
11/01/18
An Illinois school district has tapped into "big data" analytics through a subscription model to help improve student outcomes. Meridian School District #223 is working with Qlik Analytics from the Copley Consulting Group.
Previously, Meridian used a manual process to analyze district data and monitor school performance, but according to the school system, that wasn't delivering the desired results. Now, the district is paying $20 per student per year for access to the Qlik business intelligence and data analytics platform, which provides "guided analytics," self-service data visualization and reporting. The district has 1,630 students, according to a recent proposal presented during a summer school board meeting.
"Implementing the cost-effective subscription model from Qlik and Copley will create a number of opportunities for our small district," said Superintendent P.J. Caposey, in a statement. "Previously, we were data rich and information poor and had no way to quickly analyze the immense amount of information we were collecting. Now we have the tools in place to change our focus from collecting data to using it to drive student achievement. We will be rolling this out to teachers shortly and look forward to improving the success of our students and faculty."
Copley Consulting also counts Dallas Independent School District and Loudoun County Public Schools among its clients.